The Guardian Membership
Since 1991 the APA Guardian Membership has been protecting pets and helping owners.
WhatsNew:
Training Pages

The most requested topics from 20 years of the APA Member Answer Line.
Updated: November 1, 2011
CurrentNews:
New Site

It's about time we have a site devoted to the Guardian!
Updated: October 30, 2011
The American Pet Association Guardian Membership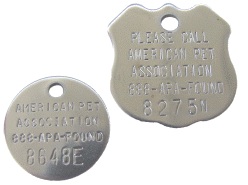 Unfortunately the pet ID industry is one that is often abused. Use of technology for pet recovery runs from helpful, but ineffective (microchips), to ridiculous (internet and barcode tags).
The Guardian has been the most effective lost and stolen pet recovery program since 1991.
Guardian VIP vs. other Pet ID Programs
Guardian VIP Membership
Microchips
Tag Programs
24/7 Protection
Yes
Yes
Some
Nationwide Protection
Yes
Yes
Yes
Discounts at APA Approved Businesses?
Yes
No
No
Effective at recovering the pet even if the tag is lost?
Yes
Yes*
No
Staffed by Employee Professionals, not "operators"
Yes
No
No
Lost Pet Package sent by FedEx Overnight Delivery
Yes

**

No
No
Lost Pet Posters full color, waterproof, fade resistant
Yes
No
No
$1000.00 Stolen Pet Reward
Yes
No
No
High quality Stainless Steel, deep imprinted tags
Yes
No
No
One Pet - One Tag Program
Yes
No
No
Free Membership File Updates by Phone or internet
Yes
No
No**
Free Tag Replacement
Yes
No
No
20+ years of pet recovery experience
Yes
No
No

*
Only if found by agency with proper scanner

**Restricted to delivery areas, other areas receive Priority Mail
***None found at time of publishing
---
Guardian vs Guardian VIP

The Guardian is a more basic version of the Guardian VIP Program. It is all you need in 95% of all pet recoveries. In today's tough economy, we offer it as a lower cost alternative, but recommend the VIP program for anyone who is able to make that choice.

The difference between the Guardian and Guardian VIP is that the VIP Program includes Active Recovery including the Lost Pet Package and $1000.00 stolen pet reward.
---
The APA Guardian Tag & Membership



A Collar Tag That Can Save Your Pet's Life

In 2009 we had a 99.85% recovery rate!
Be sure not to confuse this program with any other collar tag, there are a lot of imitators.
No microchip, tattoo or tag program is
as effective as the Guardian.
Chances are if your pet is lost or injured, you are not home. Your pet faces many potential dangers, but "The Guardian™" can help protect your pet! This unique collar tag with APA's 24 Hour Lost Pet Hotline is linked to your day, night and emergency contacts. And even if you can not be contacted, the American Pet Association will make emergency medical, boarding, and transportation arrangements for your pet.
More importantly, APA's exclusive Active Recovery Program can find your pet if it loses its collar, or is found by a dishonest person that wants to keep your pet!
Our recovery staff is the most important benefit to the program.
---
Walking in the street is only one of the many dangers your pet faces while running free.

Others include (but are not limited to):

Being kept by another person
Fighting
Being found, kept and sold to experimental labs
Being abused
Starving or getting injured and dying
Getting poisoned or disease
Being killed by wildlife
High Quality and Effective
It may not seem important, but all of the Guardian collar tags are solid stainless steel. These tags can last a lifetime without loosing their ability to be clearly read. Aluminum, brass and plastic tags have very short life spans; and you may not even notice they are not readable until it is too late.
Your Multiple Phone Numbers on File To Help Insure Your Pet's Safe Return Home... Plus multiple additional contacts
Emergency Medical Care Arrangements
Emergency Boarding Arrangements
Emergency Pet Transportation Arrangements
Full Member Services and Free Membership updates via 800 number. Member Answer line for live help with any pet owning issues.
Free Lost Tag Replacement
Tag Consolidation - One tag does it all! Replaces rabies and license tags
Access to our trainers and behaviorists
Stainless steel tag, the only reliable choice!
Exclusive Identification System
5-10% discount off every visit at select local APA Approved Businesses.
Active Recovery Program
Lost Pet Package with Posters, 1/2 Posters and Lost Pet Cards delivered via FedEx overnight delivery

(New: color, laminated posters)
Notification of all Humane Agencies and Rescue Groups in a 30-60 mile radius
Professional Recovery Advice
$1000.00 Stolen Pet Reward
24 Hour Toll-Free Lost Pet Hotline
Confidentiality Guaranteed
Extremely well trained, courteous staff.
The absolute best protection available for your pet.
Guardian Membership
Initial one year membership is $9.95
Annual renewal $9.95
Lifetime Membership $39.95
Guardian VIP Membership
Initial one year membership is $19.95
Annual renewal $19.95
Lifetime Membership $89.95

Click here to Order Guardian™ protection for your pet!
Your Lost Pet Package includes:
Lost Pet Posters
1/2 size posters for grocery stores, vet clinics and where space is limited
Lost Pet Cards (business card size, full color) to hand out in your community for people that may see your pet after you are gone.
APA Lost Pet Procedures
$1000.00 Stolen Pet Reward!

Full color - Laminated - Fade Proof - Water Proof - $1000.00 Stolen Pet Reward
Always shipped FedEx, overnight*
when your pet is lost!
There are many programs that are not as effective as people widely think, like microchips, but there are others that are dangerous, like the "pet scope" that required to put your eye directly on it to read the info (think about placing your face up to a strange dogs neck!).
Aluminum and brass tags are OK for rabies tags that are replaced once a year, but not for ID of your pet. Plastic and rubber tags should never be used as they can wear our so quickly and can be a choking hazard.
Do not place a collar tag
on your pet with its name, your
phone number or any
personal information on it.
Don't let your personal information run free.
Our pets can, and do, get out. There are steps we can take to help protect them and get them home safely.
Having a tag with your home phone number and the pet's name is no longer a way to protect your pet. It can in fact open you up to identity theft, scams and burglary. And statistically, if the finder of your pet knows your pets name, there is a 200% higher chance they will decide to keep the pet rather than contact the owner!
Times change and we need to change with them, especially when it is as important as your personal security and your pet's well being.
Only one tag provides 100% confidentiality of your personal information.

Only one ID program does not give your personal information to the finder of your pet.
Only one Pet ID & Recovery Program offers active recovery and is the most effective available.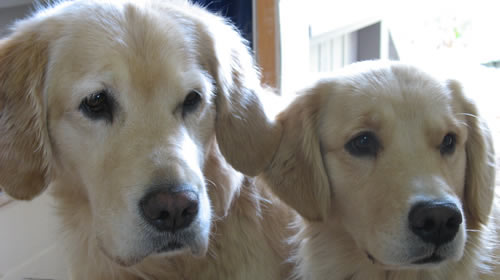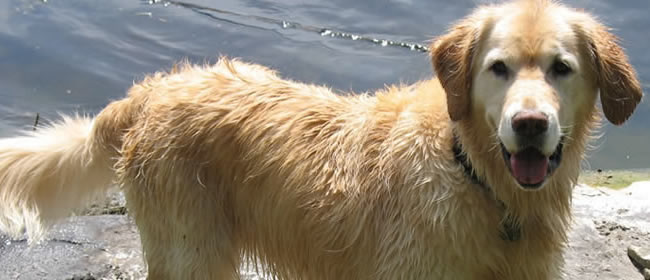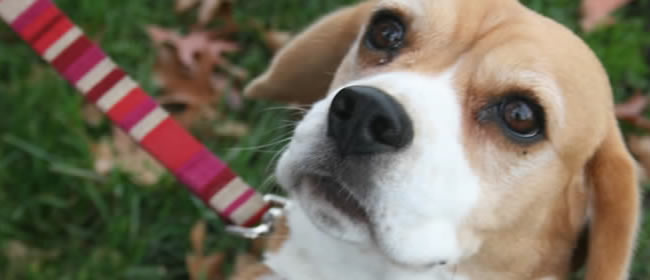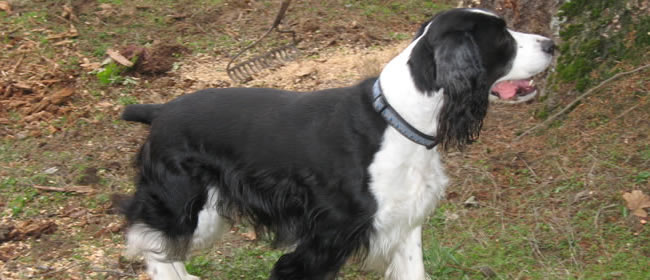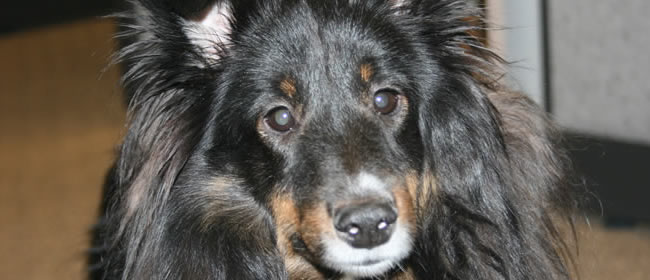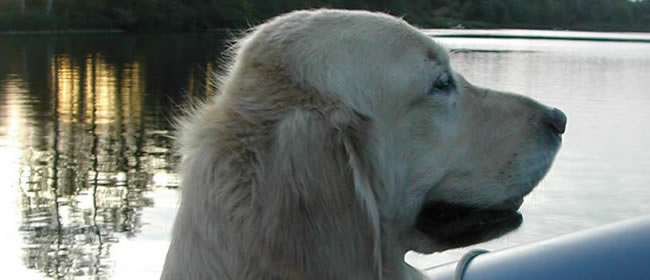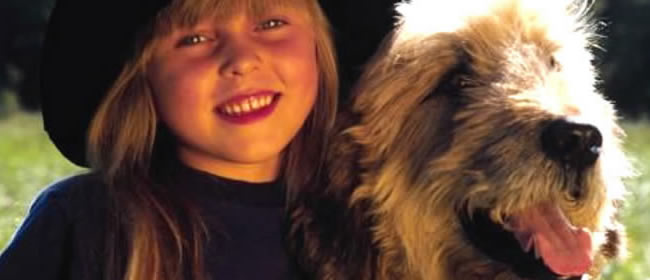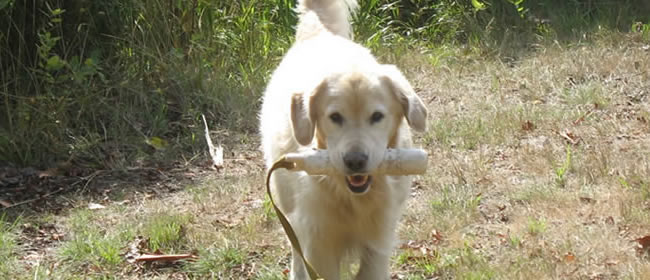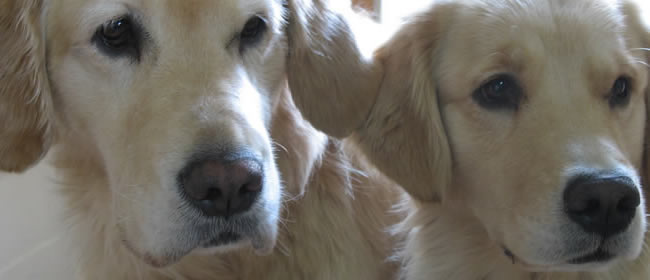 American Pet Association's Guardian Membership Portal!

"Like" us!